Greetings, music lovers! Thank you for stopping by my webpage. My name is Geppie. As a professional musician, I have many years of on-stage experience and a collection of diverse engagements to show for. I am excited to share my work and the many projects I have worked on here on my homepage with you. 
Nice article in Input magazine
"Input – das Innovativ Magazin hat mich für die aktuelle Ausgabe interviewt! Ich finde, ein schöner Artikel. Zum Nachlesen hier für Euch!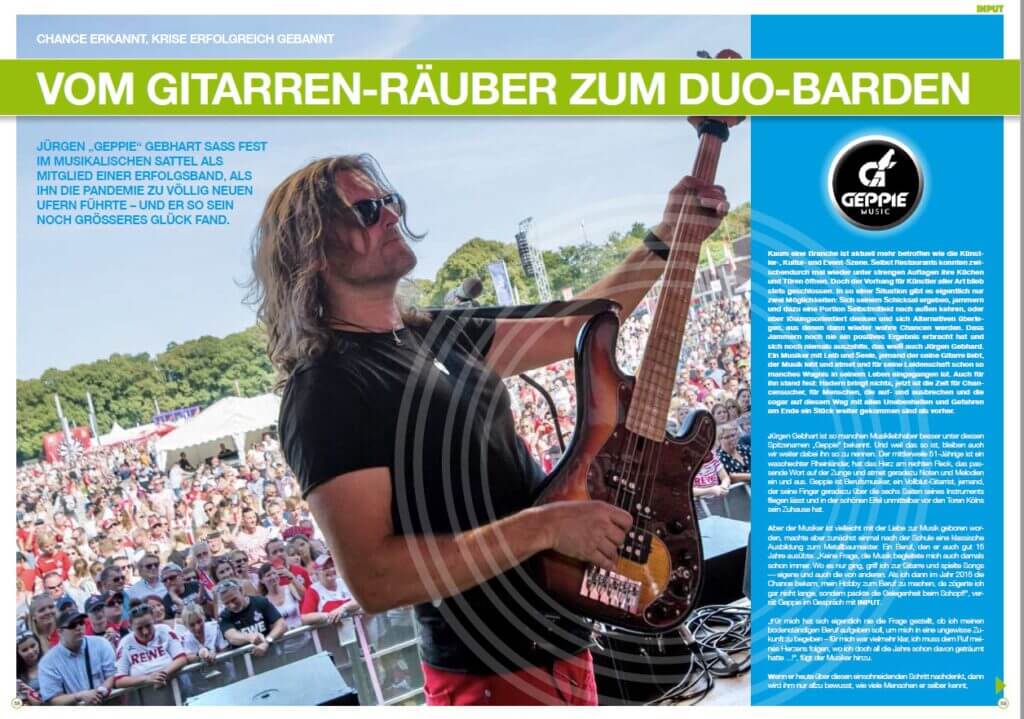 We want to embellish Carnival Sunday a bit for you, because unfortunately no real celebration is possible this year. That is why we want to present our new song "Mädche us Ihrefeld" to you on the coming Sunday. More details will follow shortly ...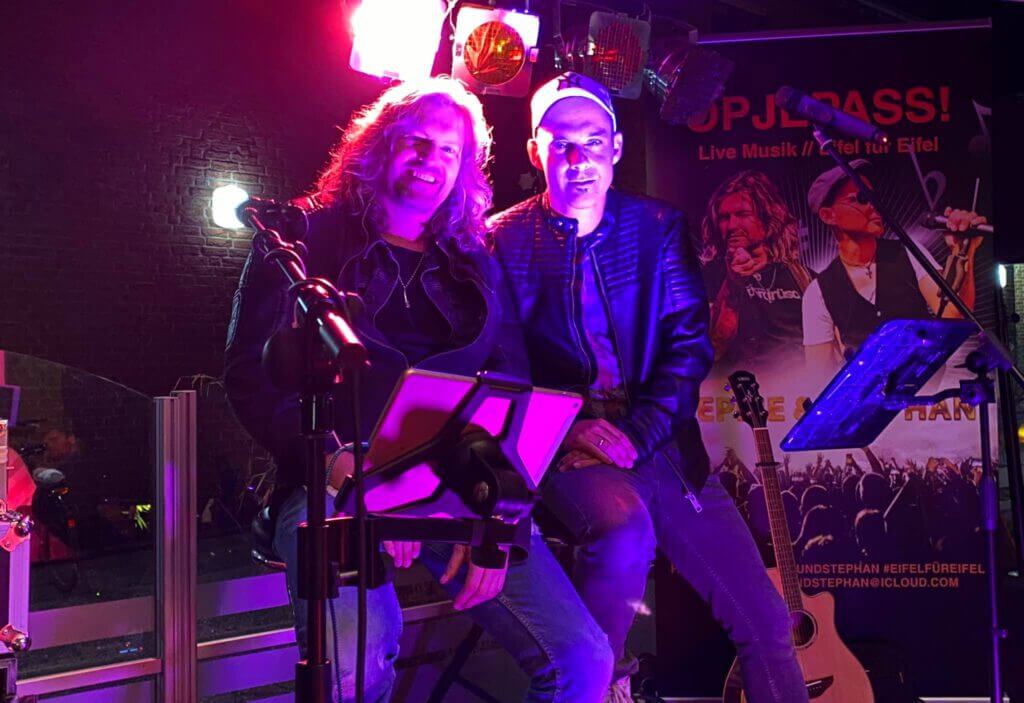 If you enjoyed the premiere, then the artists would be very happy about your recognition in our digital hat! Thank you for your support!
Out now! Get the latest song of Geppie & Stephan on all Streaming Platforms!
I am happy to announce my new partnership with weddingstyled.com!
Weddingstyled.com is your one-stop provider for your dream wedding. 
I am musician with all of my heart! As such, you may want me to write a personal song for you and oversee all the production stages that come with creating your very own piece written for a special occasion: your dream wedding! I compose the music and write the lyrics to your very own tune and for what you have in mind.
Nachhaus - jetzt auch als Video!
New 'RÄUBER' release out now!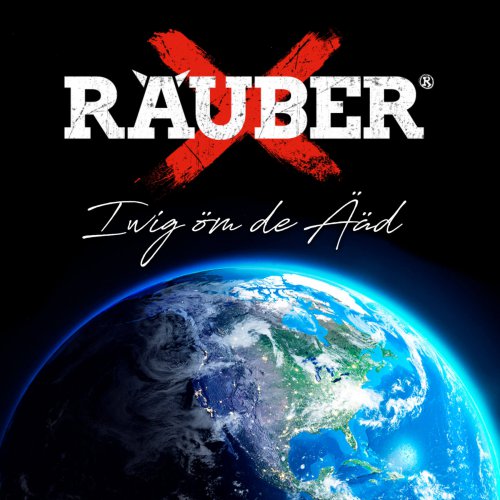 The RÄUBER have presented a soulful ballad. Enjoy!
I loved music from a very young age. The very first instrument I learned to play just like many other kids, was the recorder. At the age of eight, my grandpa gave me an organ and sponsored my organ lessons. My big passion as a child, however, was always drumming. At first, I enraged our neighbours by drumming on our bins. I even built my own set using washing powder drums, Fischertechnik, and a saw blade as cymbals. I used this set to play in my first band called the Iron Tins when I was 12.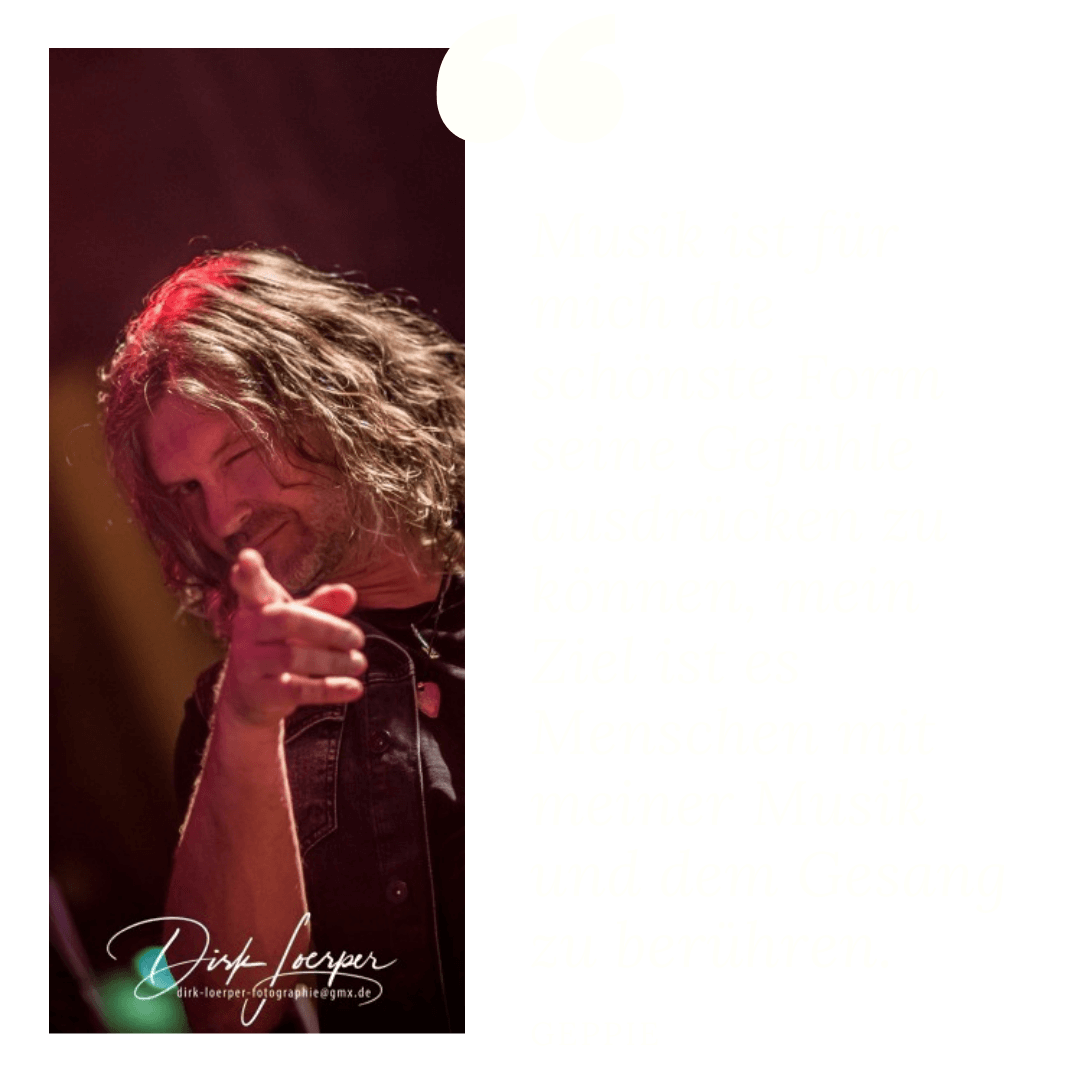 I look forward to your enquiries or booking requests. Just fill out the form and send it off!
Whether a family portrait, passport photos, art themes, autograph cards, or a couple's photo shoot. The studio in Hürth is home to creating memorable pictures and professional photos. The principal focus remains making our guests feel comfortable, having fun, and the perfect end result.
Simply switch on and enjoy the most beautiful hits and the best oldies in the "right mix"! 24 hours a day on UKW 101.2 (Eupener Land, urban region) and on UKW 90.1 and 101.7 in the Eifel - or via our live stream on the Internet.
Do it with passion or not at all !
4 weddings & events is a wedding planner service in Germany, Bavaria, Garmisch-Partenkirchen by Uschi Glas. Get married in the Bavarian alps, in Austria, Italy or Switzerland with more then 20 years experience in weddings.
Alpenwedding - Wedding Photography
Wedding photography is a matter of the heart. Exactly as you as the bridal couple plan the celebration, it is also important to choose a photographer for the wedding who suits you and your wedding.
I want to capture the emotions, the joy, the happiness and also the tears in my pictures and create authentic photos that make the wedding day an unforgettable event.
Looking to partner up for an advertisement or sponsorship? Please contact me to benefit from my extensive network and reach!